ご注意下さい
この記事は3年以上前に書かれた記事ですので、内容が古い可能性があります。
Today, I would like to explain how to use the public transportation system in Munich, Germany, and how to use useful apps that you would like to install before the visit.
General manners
Not only in Munich but also in Germany and other European countries, there are no ticket gates for so-called commuter trains and buses. Therefore, you have to buy a ticket and then validate it yourself. To validate a ticket means stamping time on the ticket.
Can You ride trains or buses without tickets? The answer is yes. You can ride without a ticket, but sometimes the attendants come to check. At that time you need to show the ticket. If you cannot present a valid ticket at this time, you have to pay a fine of about 60 to €100. I said "valid ticket", but a valid ticket is a time stamped ticket.
Sometimes I saw tourists who think they are Asians, being caught because they have tickets but didn't stamp them. (I also saw a lot of local people who run away seeing the attendant.)
Points
There is no ticket gate.
You need to validate the ticket yourself by using a time-stamp machine.
If you don't have a valid ticket, you will have to pay a fine of 60 to 100 euros.
Where can you buy a ticket?
You can buy it at the U-Bahn and S-Bahn station in front of the ticket gate, and in case of the tram or bus, you can buy it at the stop or inside trams or buses.
This is a ticket vending machine in front of gates. You can see a pole right hand side, it is a gate.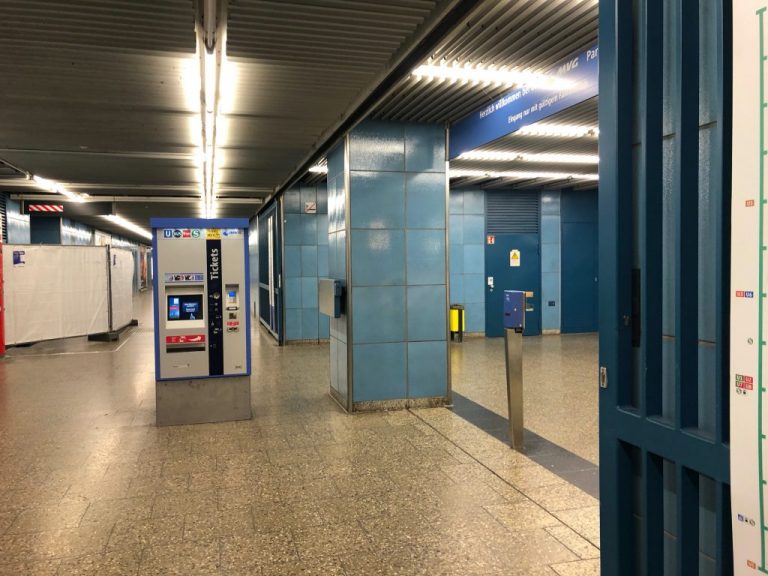 If you buy it in the car, be sure to have coins because ticket vending machines do not accept bills in many cases.
This is a ticket vending machine inside a tram.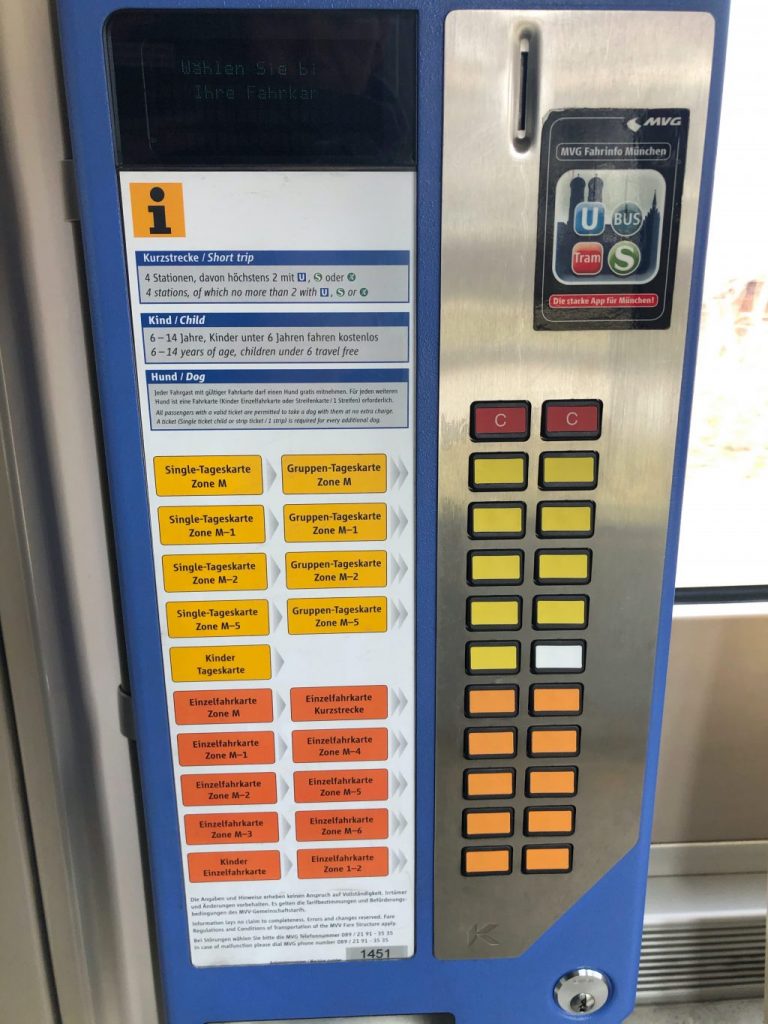 You can see a ticket tariff here. In most cases, "Zone M" would be enough. It covers a wide area.
How do you validate a ticket?
This is right in front of the escalator that goes down to the U-Bahn platform.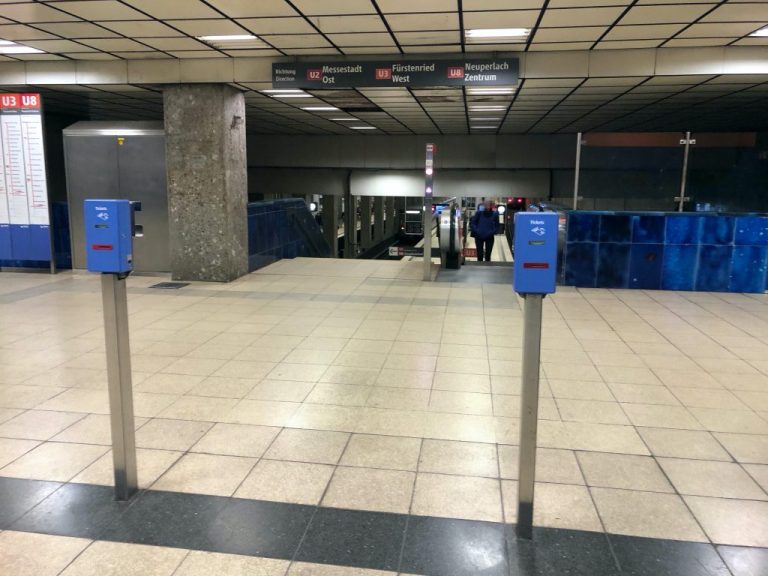 This is in the bus. There are the same stuff is set up in the tram.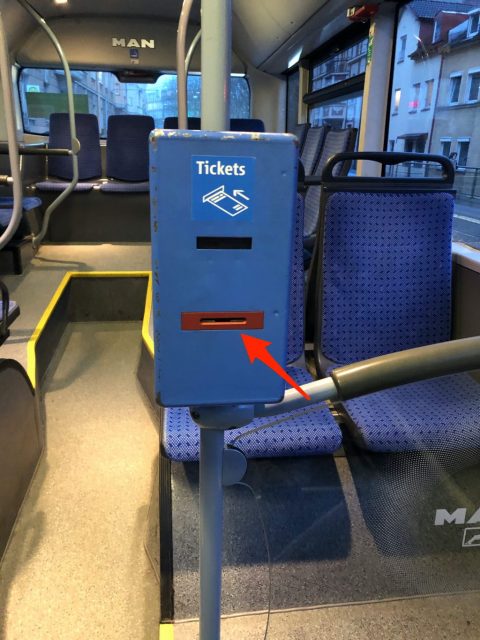 Please put the ticket into the machine and stamp the time.
My recommendation is MVV app
And, it is good to buy a ticket one by one, but I think that it is the easiest to use the app.It is the official app.
MVV-App
開発元:
Muenchner Verkehrs- und Tarifverbund Gesellschaft mit beschraenkter Haftung (MVV)
無料
MVV stands for Muenchner Verkehrs-und Tarifverbund, it is the name of public transport system in Munich.
Preparation
User registration on MVV official site
Register from the above website (https://www.mvv-muenchen.de).
When you visit the site, set your language to English from the top right link on the page.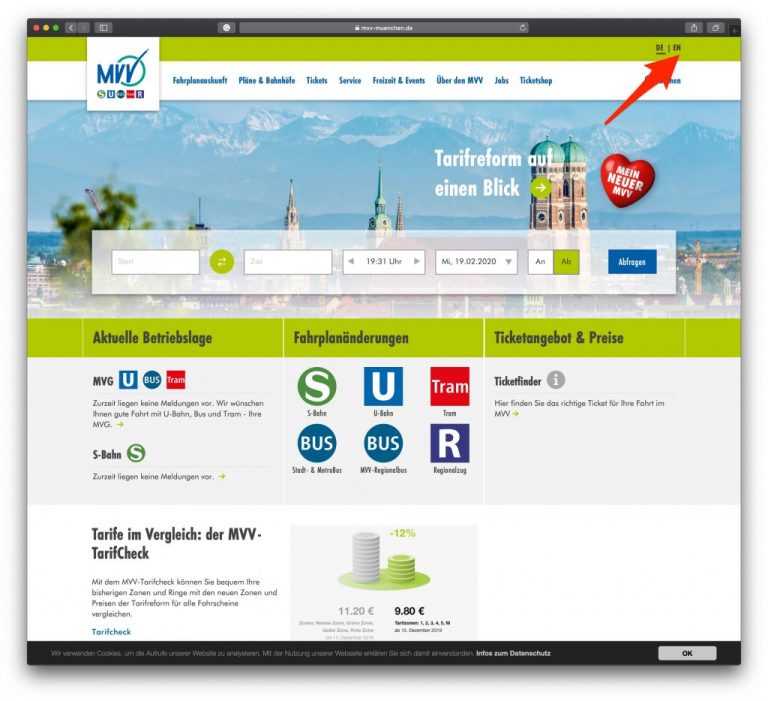 Then select "Ticketshop".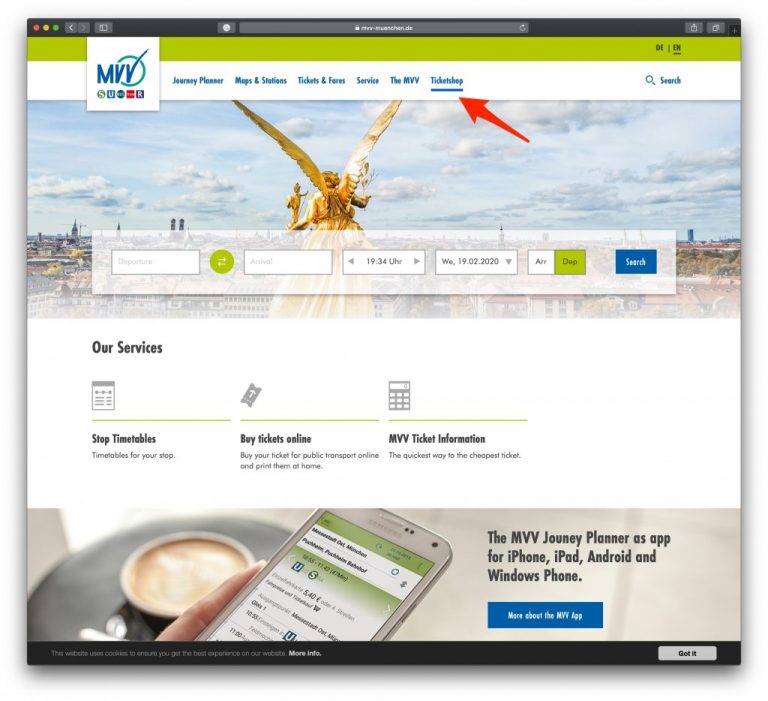 Next, register as a user from "Registration" on the left side of the screen.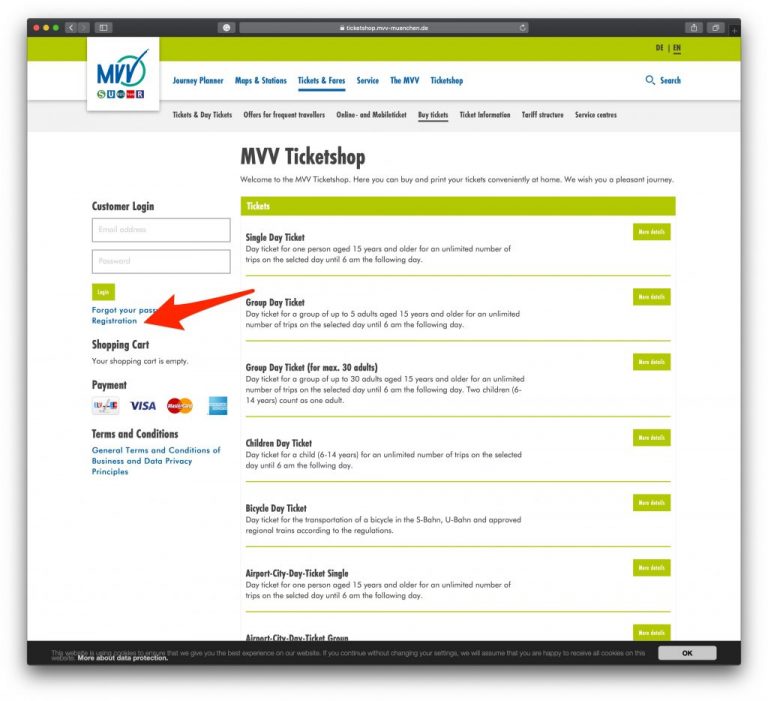 Please fill out your privacy information.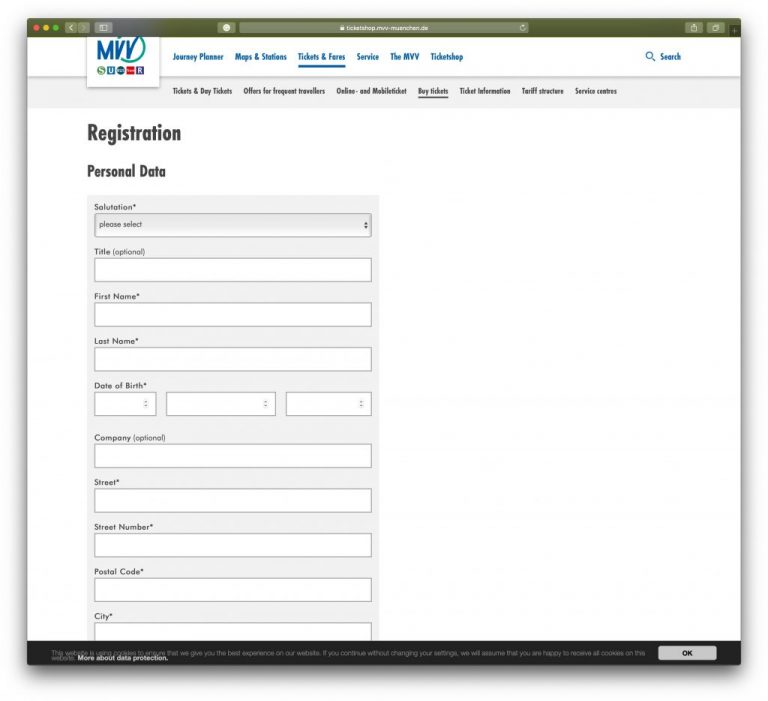 After the registration, log in the site and select "Means of Payment" to direct a payment method.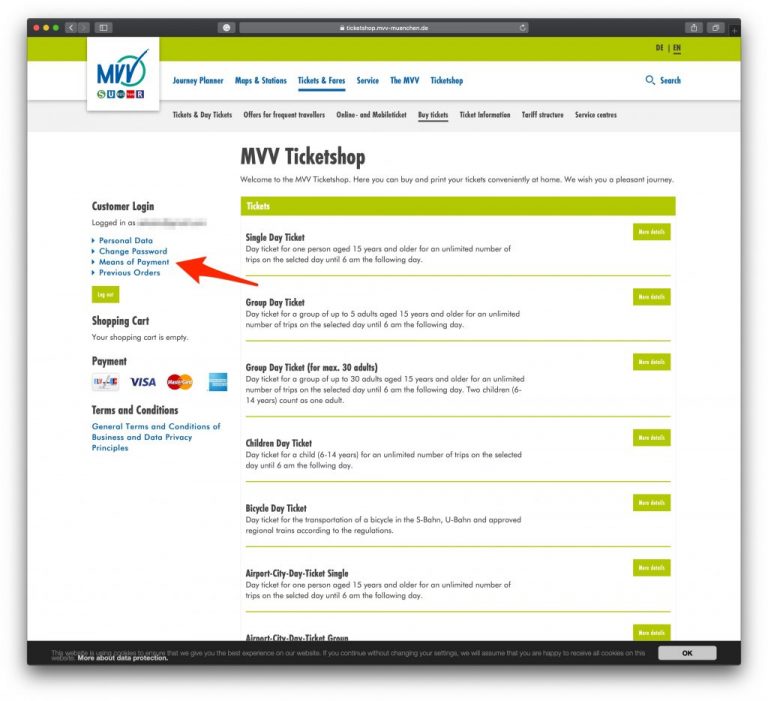 Since I have a debit card (bank card), I can direct a SEPA payment method, but in many cases, register your credit card because you don't have a bank account here.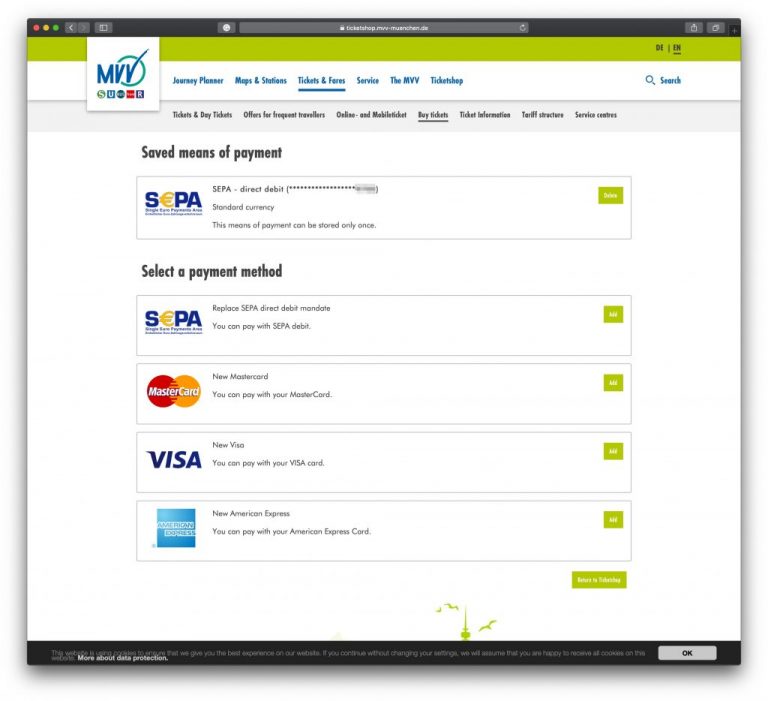 Now you are ready to install the application.
Install the MVV app
Next is the installation of the app. Please install the following apps. It's an official application by MVV.
MVV-App
開発元:
Muenchner Verkehrs- und Tarifverbund Gesellschaft mit beschraenkter Haftung (MVV)
無料
You will continue to set the app. Launch the app and press the menu button on the top left. Then select "Tickets".
Since the login screen appears, log in with the user which you registered before.
Once you have logged in, press the user button on the top right and select "Means of Payment" to see if the payment method you registered in advance is reflected.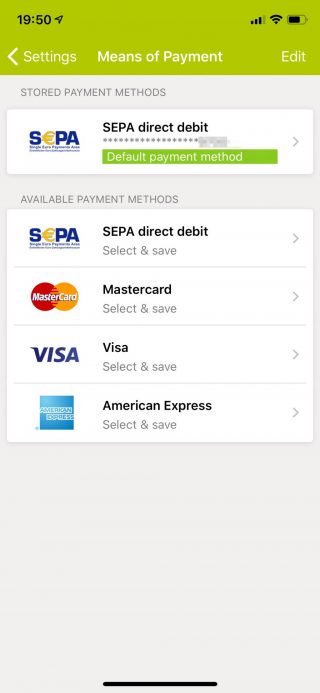 How to use the MVV app
Launch the app and enter your destination. The compass mark is the button to set up current location usgin GPS.
As you can seee, there are several routes, so choose which route to go with. "Einzelfahrkarte" is a single ticket, and "Single-Tageskarte" is a one-day ticket. If you're visiting Munich for sightseeing, it's a good idea to enter the furthest place you're planning to visit today before leaving the hotel.
By the way, "Kind" is a child, and 6 to 14 years old are applicable. Children under 6 years old can ride free of charge.
Check the ticket type and price and then buy it.
How to show it to the staff
When you purchase a ticket, you can download it into the application. The QR code is printed on the downloaded ticket.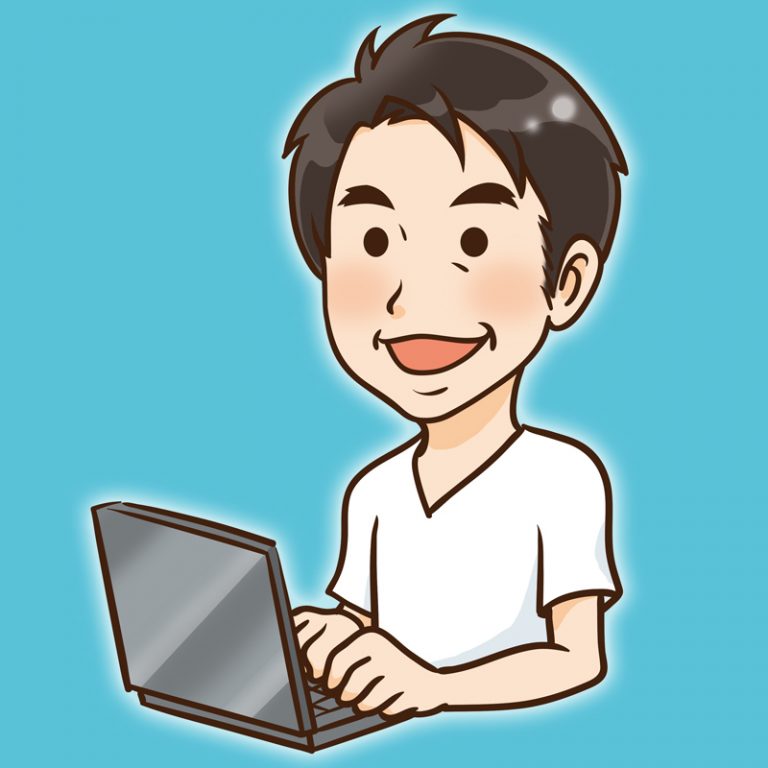 setoatu
Since I usually use a annual pass, I cannot show the downloaded ticket at this moment. But II will upload a hard copy when I buy a ticket from the app next time.
About language settings
Basically, the application is following the language setting of the smartphone, so you do not need to set the language up. It sometime might not work well. I think that it will be a little easier to use if you set it up in English, there is a lot of German though.
That's all! Enjoy! Munich!